REALITY, RECIPROCITY, RESILIENCE
A project that investigates and values the lived experiences of London-based refugees and asylum seekers in relation to the themes of cultural sustainability and community resilience, with the aim to inform a reciprocal process of making and learning, through textile heritage.
I was the creative facilitator for this research project, supporting the participants with a refugee or asylum seeker status in exploring their identities, their stories of displacement and belonging, their connections, values and ambitions through the medium of textiles.
Through a series of 3 sensemaking co-creative workshops I've co-led with the project lead Dr Francesco Mazzarella, the participants created personalised textile identity portraits, a collective map of resources, places and connections, and came up with the group's manifesto for a resilient future.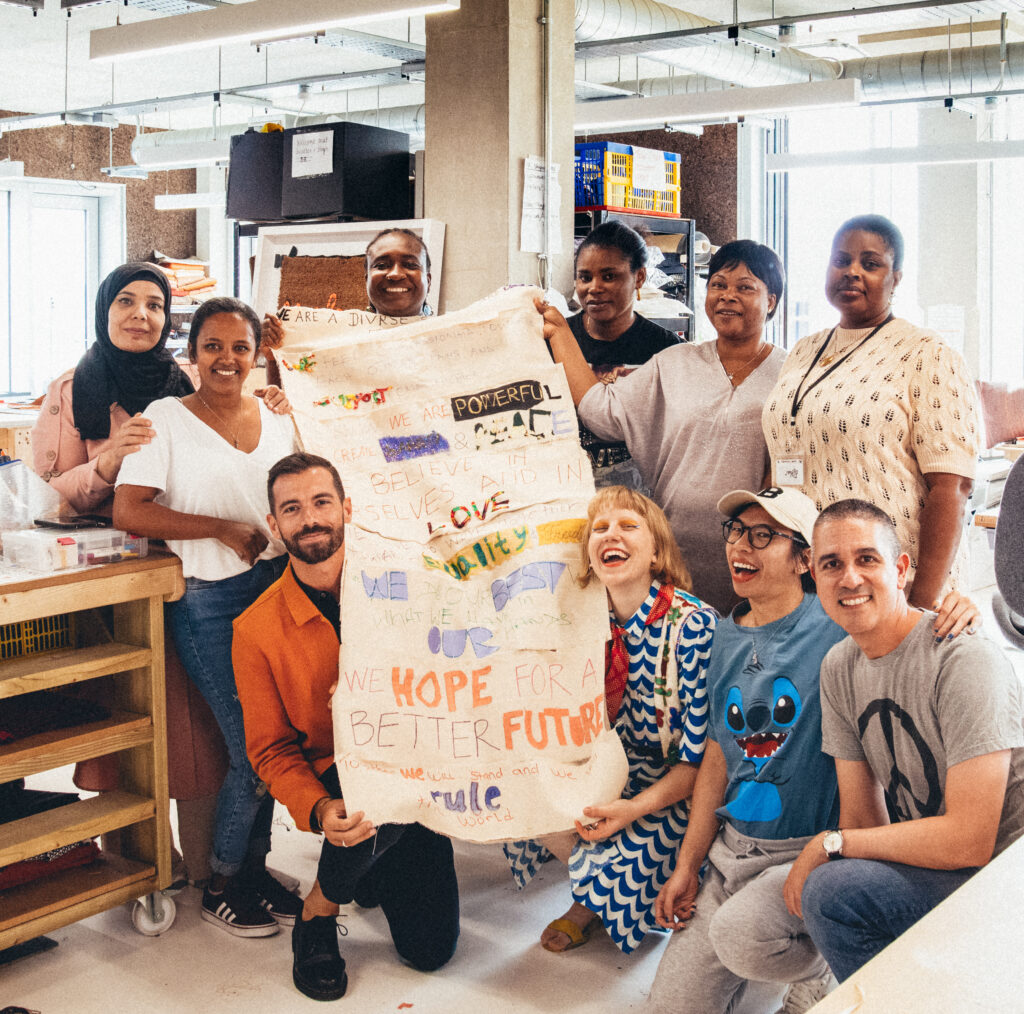 INDIVIDUAL IDENTITY PORTRAITS
The textile photo-stories were created by each of the participants, representing their unique identities, values, skills, stories of displacement, cultural heritage, and diversity.  Portraits were first captured by photographer JC Candanedo, then  printed and customised by project participants using various textile craft techniques as a way to express their inner world. The artworks act as textile autobiographies, which contribute to challenging how the outside world often see refugees. The participants were then photographed holding their artworks. Figuratively, proud to hold their own identity.
Read the full project report HERE
During the second workshop participants have collectively co-created a map representing the connections between people and places, as a way to exchange knowledge and build resilience within their community. The project participants used textile craft techniques to create individual circles that represent their individual skills and cultures and then positioned them within the map of London. The individual circles were then threaded to places that the project participants currently visit, as well as places they could connect to in the future. The workshop contributed to the sharing of information between the project participants, building a support system, and discovering new places which could lead to future training or employment opportunities for refugees and asylum seekers.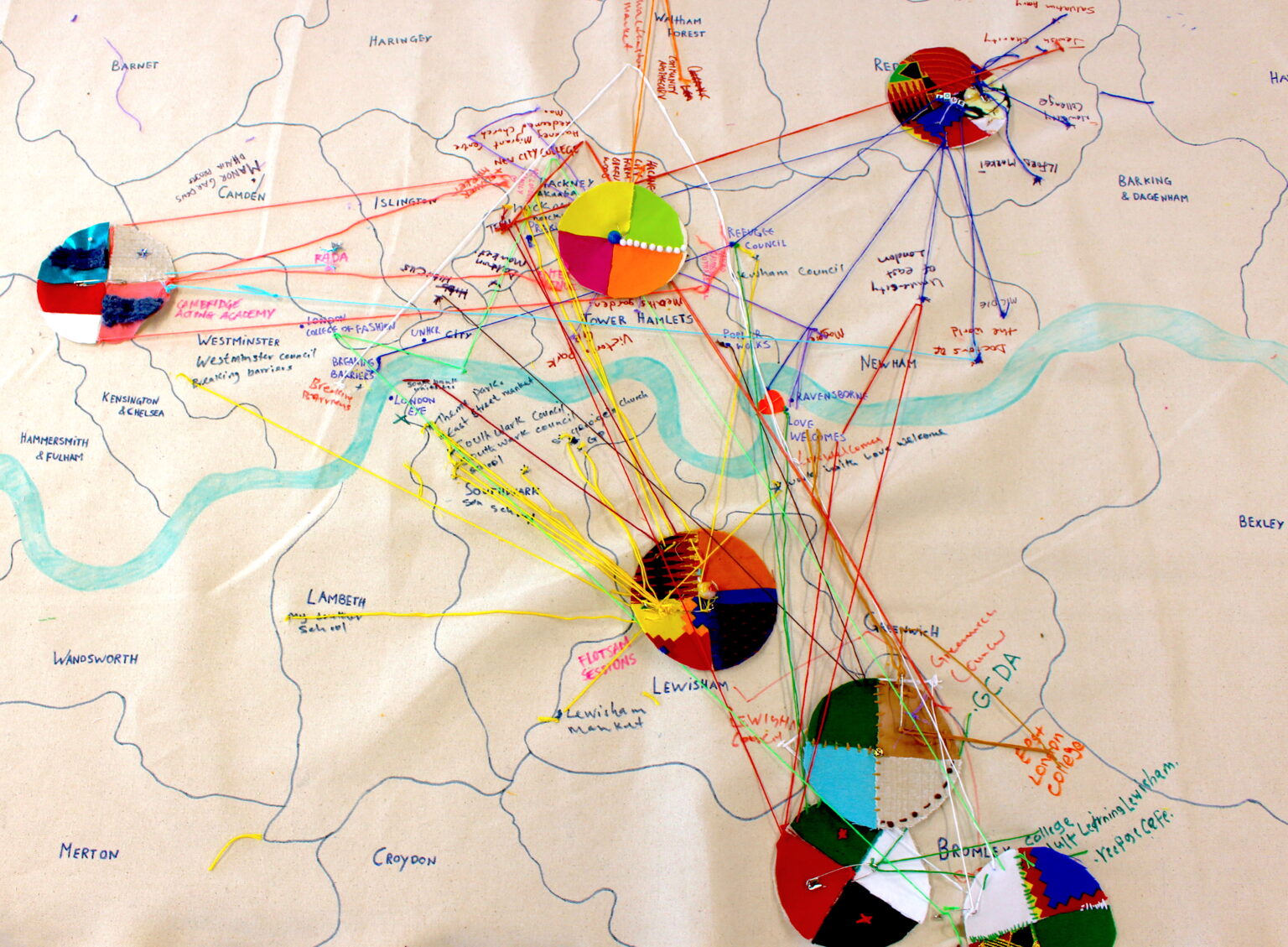 COLLECTIVE VISION FOR THE FUTURE
During the last workshop the participants of the project co-created a textile banner representing the vision for a sustainable future. During the workshop the project participants reflected on their personal values, shared them within the group in order to identify commonalities, and framed their individual and then collective vision for a sustainable future.
Special thank you to the participants:
Joy, Esther, Adeola, Helen, Karuna, Benita, Kemi and Nahed
Some words are borrowed from:
Project was showcased at:
Making Space Gallery 23 Sep 2022 – Sun 25 Sep 2022
Poplar HARCA and Love Welcomes
The  project and showcase are supported by: